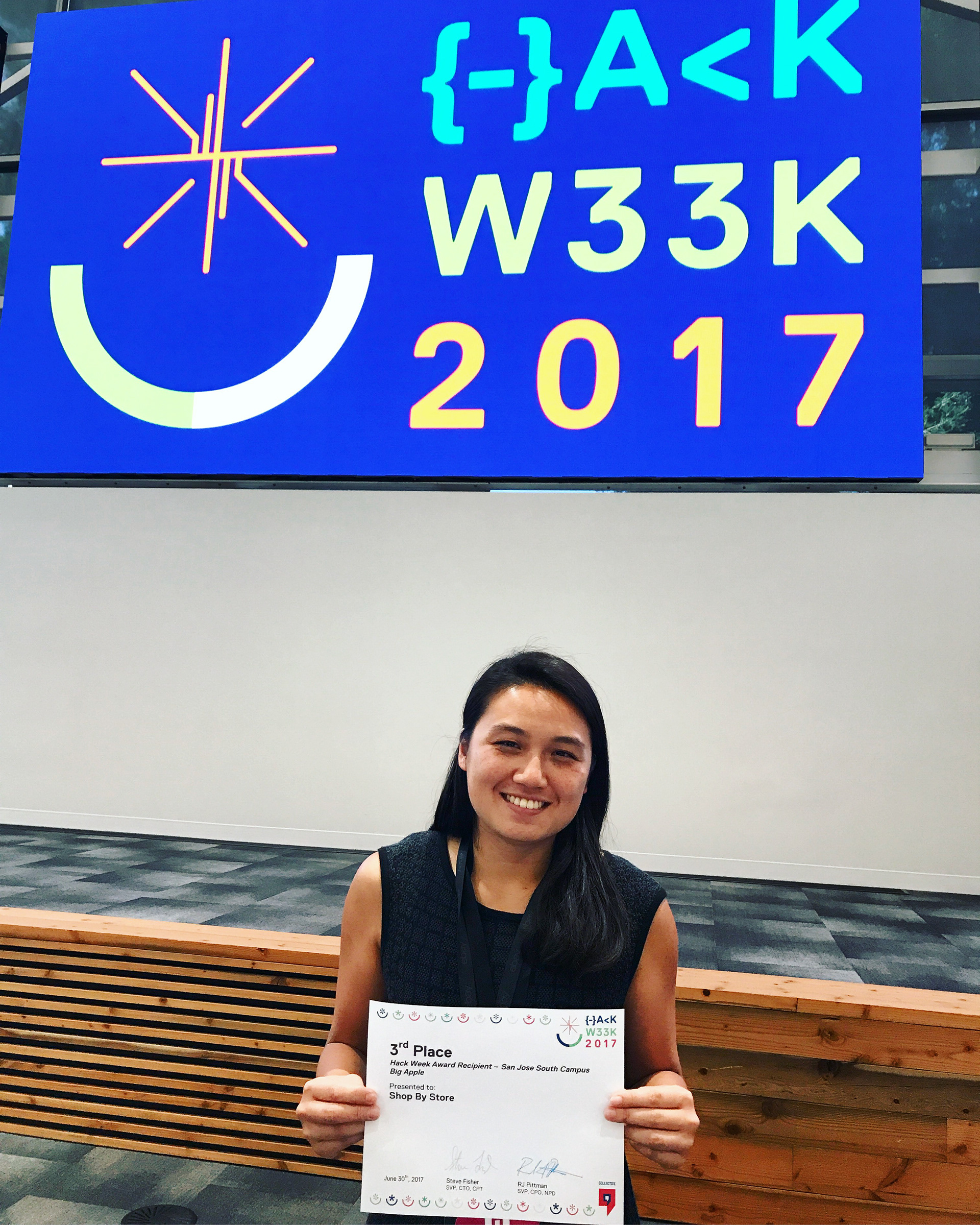 Shop By Store won 3rd place in eBay's Hack Week as well as a Spot Award, awarded internally at eBay for exceptional work. 
I made Shop By Store during the second week of my internship, after learning more about eBay's relationship to small businesses and realizing that this relationship could be better taken advantage of in terms of branding and marketing. 
The original project consisted of a poll I did via social media focusing on shopping habits and small businesses, in which I found that none of the people I surveyed knew of any relationship between eBay and small businesses. If you're one of these people, the jist is while eBay's competitors are, in the long run, bad for small businesses – often by directly competing with them – eBay provides the with a platform on which they can compete and thrive. You can read stories of people using eBay to build businesses and recover from bad situations (
here
). Based on these results, I proposed a marketing campaign and working prototypes of possible homepage changes* aimed at shifting perception of eBay from "that auction site" to a platform for small businesses. 
Extending the project past Hack Week, I met with people in Marketing and B2C to get exact numbers on eBay's small businesses, did more formal research into Corporate Social Responsibility and current attitudes towards small businesses in the United States, and met with a group of senior employees in Brand, Marketing, and Creative to push forward the idea. 
* Not shown due to company proprietary concerns.